Skip to Content
HYTEK Food Equipment Service
We Are Your One-Stop Solution
Providing 24/7 service + maintenance. for your freezers, coolers, cases, foodservice equipment, lighting, electrical, HVAC and many other general repair needs. Every grocery store, deli, restaurant, and food distribution facility can depend on our services. Hytek provides you with: Professional tech service and support, Around-the-clock troubleshooting, Foodservice equipment service, and parts. Our HYTEK Service division can often bring existing equipment up to a more energy-efficient level with LED lighting, upgraded seals, energy-conserving refrigeration systems and preventative maintenance. Why replace equipment when you may be able to upgrade it in place and save money now and in the future?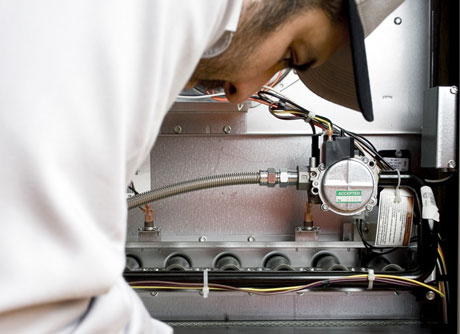 CFESA Certification
Becoming a CFESA Certified is not a simple task. There are some prerequisites, and a point system in place for each category of review. Additionally, there are measures to ensure that companies have not only been long-term CFESA members but also stable businesses. The prospective company must have 75% of their business based on parts and service. Second, the company must have been in business for 72 months and a member of the CFESA organization for 72 months or they are ineligible to become Certified. You can count on Hytek to get it right!

Food Service Equipment
Food Service Equipment Repair
Service provided on equipment in Deli, Meat, Seafood, and Bakery departments.
Preventative Maintenance
Provide preventive maintenance to new and existing equipment to help alleviate catastrophic and untimely  breakdown.
Coffin + Self-Contained Case Survey/Repair
Inspect all cases for damage and recommend and perform repairs as needed.
Reach-in / Walk-in Cooler & Freezer Repair
Doors, frames, and panels.
Gaskets and seals.
Heaters.
Pistons, hold-opens, handles, and inside releases.
Sleving.
Light bulbs, guards, ballasts.
Evaporative condensers, motors, fans.
Case Cleaning
Provide a comprehensive cleaning to include removal and replacement of the product, shelf cleaning, honeycombs, evaporators, condensers, and complete interior and exterior surface cleaning of each case.
Case Lighting
Replace food grade light bulbs and repair or replace ballasts. Install new tube guards and ends to increase product visibility. Perform LED lighting conversions.
Store Re-Lamping
Replace all dead bulbs and repair/replace ballasts, tombstones, and tube guards. Recycling of bulbs and ballasts.
Asset Surveying
Tag and record capital assets in various departments. Provide a comprehensive paper and/or electronic record of equipment including asset number, serial number, model numbers, and detailed descriptions.
Our desire is to cover your repair and service needs, regardless of what it takes.
Additional details and comprehensive scopes of work are available upon request.
Some Of The Major Brands We Service