Skip to Content
Dedicated Preventive Facilities Maintenance
Do not let your systems go without proper preventive maintenance. We provide your business with high-quality commercial facility maintenance in the most timely and cost-effective manner. Our quality is guaranteed. Our Hytek maintenance crew will do the job right the first time…every time. We specialize in performing construction and repair services to the commercial, restaurant, grocery store, food handling, and distribution warehouse industries. Hytek Service offers expert work for small to large repairs in construction and other related services including build-outs, remodels, roll-outs, tear-outs, retrofits, expansions, and design-build projects. Preventive Maintenance can reduce your service calls up to 60% saving "down time" and money.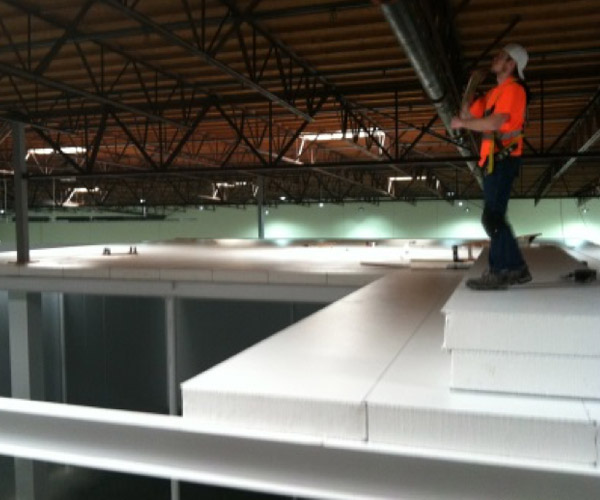 Experience & Expertise
HYTEK technicians are CFESA Certified; providing construction, maintenance and emergency solutions for commercial industries in the Pacific Northwest & Alaska.
We can accommodate your service, repairs & improvements at corporate offices, branch locations, and any other commercial institution – 24 hours a day, 7 days a week.
Preventive Maintenance
Food Service Equipment
Provide detailed binder(s) including Manufacturer Operation Manuals and instruction to Store personnel that outlines the regular cleaning and upkeep of equipment and accessories.
Complete routine maintenance as recommended by the manufacturer and check the overall operating condition of the equipment. Provide a comprehensive list of additional repairs recommended to Store personnel.
Service is performed on equipment from manufacturers such as Hobart, Rational, Traulsen, Baxter, BKI, Oliver, Bizerba, Alto Sham, Biro, Heat Seal, True, Bev Air and others. Equipment serviced includes equipment such as ice machines, gas/electric fryers, slicers, meat saws, grills, mixers, rotisseries, dish/pan washers, tenderizer/cubers, ranges, ovens, chillers, hot cases, merchandisers, wrappers and prep tables.
Sales Floor High Dusting
Clean all lights, ductwork, vents, cameras, lettering, high wall trim, netting, and visible rack beams.
Store Energy & Safety Audit
Customer-specific store audits outlining recommended repairs to lower energy consumption, reduce health and safety concerns, code violations, and increase consumer retention.
Walk-In & Self Contained Unit
Check seals & penetrations for air leaks.
Check door operation, seals, and sweeps
Check glass doors for heat, power, and proper operation
Evaporator Cleaning
Clean all evaporator coils, vents, and fans.
Check and clear all floor drains.
Air-Cooled Condenser Cleaning
Thoroughly clean all rooftop condensing units.
Check and clear all roof drains.
HVAC Cleaning
Clean all the coils, blower motors, wheel & fins.
Straighten any bent fins.
Clear P-trap.
Check and clear all roof drains.
HVAC Maintenance
Replace filters.
Inspect, adjust and replace belts.
Lubricate bearings.
Benefits of PM
Someone once said, "If it ain't broke, don't fix it".
In the days when machinery was simpler and cheaper to buy and fix that philosophy worked fine. However, today's machinery and equipment is far more complex, more costly and in need of greater care. At HYTEK we believe a more appropriate philosophy should be: "If it ain't broke, let's work to keep it that way."
Above and Beyond
Our desire is to cover your repair and service needs, regardless of what it takes. Try our top-notch customer service! Additional details and comprehensive scopes of work are available upon request.

Field Management Systems
With 24/7 Service, Hytek has invested in software that gives us real time capabilities to communicate with our customers and technicians. We have partnered with many different customers who utilize these systems. Here are some of the field management system we currently work with: