Skip to Content
About HYTEK
With more than 50+ years of experience in construction & general building maintenance on supermarkets, grocery stores, convenience stores, and commercial building we are a licensed, bonded, insured, and CFESA certified contractor. we have developed a solid reputation as "The Solution". Since 1967 we have been driving the business to meet the needs of our customers. Hytek has attracted and held on to a great staff who focus on doing what is best for the customer. We put our customer interests 1st.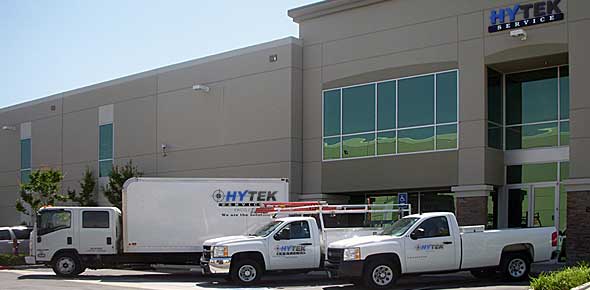 HYTEK Has Industry Experience and Trust
The company has grown to several locations throughout the western states to better serve our customers. We work for small private organizations as well as government and non-profit institutions such as Oregon Commission for the Blind, Department of Health and Human Services, Department of Corrections, and the Northeast Emergency Food Program. We think that there is no company to small that can use our experienced and knowledge to better enhance their business and help save them money.
We Enjoy Being The Solution
Energy Commissioning + Upgrades
Our energy commissioning and upgrade capabilities cover a wide range of applications including refrigeration systems, deli-displays, roof-top HVAC air handlers, walk-in coolers, and frozen storage facilities. Modestly said, HYTEK Services has earned the reputation as Best in Business for walk-in cooler construction and maintenance.
Did you know that a broken door sweep on a freezer will cost you up to $600/yr in energy Loss?
Did you know refrigeration can be up to 65% of energy usage in a grocery store?
Here to Serve You
With our many locations and variety of departments; HYTEK can service all of your equipment, construction, maintenance, and energy commissioning needs. Let our friendly staff serve you with excellent customer service- it is what we do best!
Here Are Some of Our Partners